Shipbuilding Management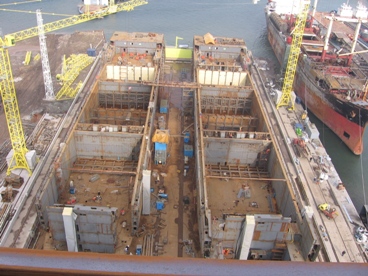 TurkMarin has cultivated a very special expertise for commercial shipbuilding programs. The services primarily help shipyards to maximize efficiency and maintain profitability when they are contracted high value add projects. The service also propose value to ship-owners when they place order to shipyards and are keen on delivery on time and in budget.
Any combination of the following project management topics can be rendered:
Construction Management,

Sub-contractor Management,

Quality Management; Class Authority Management,

Procurement Management,

Commissioning Management
For both traditional and fast-track projects, TurkMarin's specialized shipbuilding management services play a key role to assure delivery on time, in budget and with the defined quality standards.